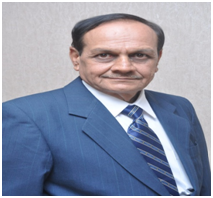 My wife and I met Chandrakant Amritkar in 1991 for a small LIC work. We knew how to earn money and knew how to spend money but when it came to financial planning we were novices. After meeting with Amritkar we took on their recommendations and here we are 29 years, extremely pleased with the decision we made. We find the entire Amritkar Consultency team pleasant at all times and easy to work. They are always contactable, courteous and helpful and they are so easy to recommend to others.
Mr. Suresh P. Bhandare (Mumbai)
(Technical Manager Colgate India Technology Centre)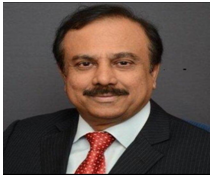 Dear Mr Chandrakant Amritkarji " Your Journey to become successful Financial Advisor is very challenging which I had seen since I associated with you from last 30 years". Advisors Challenges in today's time is very clear " With market uncertainty - Anritkarji is always in contact with clients to focus on their goals and effectively lead them in to 2021". Mr Chandrakant Amritkarji is the Excellent example of " How the Financial Advisors can Established the Trust In between Consulting Advisor & Investors "
Mr. Sunil S. Agrawal (Powai Mumbai)
(Ex Global Technology Regulatory & Quality Director Colgate Palmolive Company)

I , the undersigned would like to bring to the notice of all concerned my experience of dealing with M/S Amritkar Insurance and Financial Investment, Aurangabad as detailed below. For almost last 20 years, I am dealing with Mr. Chandrakant Amritkar and his firm. He along with his office team has guided me from time to time, for investment in Insurance Policies, Mutual Funds and Equity Linked Investment. He had guided me to select the schemes and policies best suited to me and my family profile and our needs. His entire office team has also given very prompt and efficient response throughout my interactions with them. ...
Due to their guidance and advice, I could achieve my Invest Goals, while in service tenure and even after retirement from active service period.With this, I am wishing Mr. Amrtikar and his firm, further success and prosperous career with bright future, in years to come.
Mr. P.N. Shouche (PUNE)
(General Manager Project & Engineering Lupin Ltd)

I had the privilege of having association with Amritkar Investments from two generations! For no finance person, investment is a complex world. Further to, investing in Indian markets have always been a challenge as the market is driven more from sentiments and political perspective! ...
Starting from the first step of Financial planning uptil wealth creation, I have always received "right" advice at "right" time which is a blend of Risks and Rewards. I feel that's the key to success in any investor's life.
Here comes uniqueness and distinguished features of Shri Chandrakant ji Amritkar and his team. No wonder, this uniqueness brought his firm many Domestic and International awards of repute.
Motto of his firm is not solely to earn money for individuals but a holistic approach of bringing stability, security and peace of mind for their smallest customers. To achieve this, Firm has transformed itself from a humbly beginner proprietary firm to Modern era's Professionally driven techno savvy firm.
AMFI has a slogan- "Mutual Fund sahi hai"! To read messages correctly... Not every mutual fund sahi hai but investing with the right partner "sahi hai". And I got the right partner for investments! Thanks.
Mr. Yogesh M. Tapaswi (PUNE)
(Project Manager Eeec Pune)

It was somewhere in 1995-96 about 25 years back in Aurangabad when we had our first interaction and investments done through Shri Amritkar. Naturally we were young that time but today as we approach retirement we are reaping the benefits of those investments done as recommended by Shri Amritkar. Thank you Sir. ...
With growing Corporate responsibilities and due to changing jobs I moved away from Aurangabad and also India briefly across various places. The updates on the investments continued. It was my good luck and pleasure again to interact and invest in 2017 once again through guidance of Shri Amritkar.
Faith , Friendly & Flexible. Calm , Composed and well Connected. Capable , Reliable and Trustworthy are some of the words I can say it with confidence to describe work of Shri Amritkar and his entire team when it comes to investment and related guidance or any updates. Thank you for your support and guidance always. You have been custodian of our funds and thus we feel completely safe and secured. Let's grow more together.
Wishing you and your team Health , Wealth and Prosperity always.
Mr. Hemant Y. Kale. (Mumbai)
(Ex President Commercial Dorf Ketal Chemicals, Founder Managing Partner Yashodhan Consulting)

I have been associated with Amritkar Investment and Finance Consultant since last 15 years. Mr.Chandrakant Amritkar is a hardworking, sincere and trustworthy consultant who always gave his valuable timely advises to grow my money in different investments.
I always trust him for financial matters.
Mr. Vivek L. Puranik (Navi Mumbai)
(Ex General Manager - Quality Kinetic Engg. Ltd.)

We would like to express our thanks for the work you have done for us over the past 16 years. The expertise & attention to detail with which you have handled our financial affairs could not be faulted. Particularly reassuring to us is our felling of certainty in the absolute integrity of your dealings with us. Your continual advice on Financial Planning issues have saved us significant amount of money. May you prosper, Along with your clients.
Dr. Avinash D. Panse
(Anand Eye Hospital)