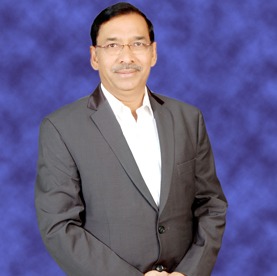 Chandrakant Amritkar Welcome's You
Mr. Chandrakant has been in The Insurance And Mutual fund Industry for over the past 30 Years. Mr. Chandrakant started his carrier in Insurance Industry at the age of 22 years in the year 1986. While working with Bajaj Auto Ltd. Aurangabad. In 1991 Mr. Chandrakant left the service & became a full the Insurance Agent. & started Insurance business in the name of Amritkar Insurance And Investment Consultancy as full time profession.
In the year 1996 Mr. Ashok Amritkar has joind in the firm. As the time changed in the Year 2004 Chandrakant changed his focus towards Mutual Funds & Other Financial Asset Class as a Investment Tolls for Investor. In December 2006 Mr. Sharad Amrutkar has joind in the firm.
In the mean time in while celebrating 34 years in Industry providing solutions & Services to our clients Amritkar Insurance & Financial services has crossed 283 Crore. Assets under management & number of Life Insurance Polices 4109 of sum assured 130 Crore. In the year 2016 new generation ie. Vivek Chandrakant Amritkar & Mayur Ashok Amritkar join in the firm.
Chandrakant is vice precident of Aurangabad Agents Association ( AAA ) since 1998. He is Founder member of Marathwada Independent Financial Advisor ( MIFA ) & he is member of ( FIFA )